In 2020-21, because of the global COVID-19 pandemic and the uncertainty around the school year, Rutland Intermediate School has chosen to pause Everybody Wins! for the year. We expect mentoring to begin again in Rutland in the fall of 2021.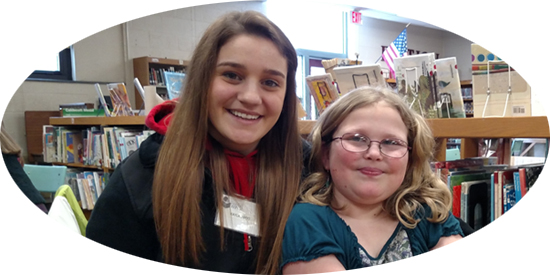 Everybody Wins! mentors read with children in grades 3-6 at Rutland Intermediate School. Rutland reading days are Monday through Thursday:
11:35 to 12:20
12:25 to 1:10
The  Rutland Intermediate School site coordinator position is open. Everybody Wins! expects to hire a Rutland coordinator in July 2021. Please get in touch if you are interested in this school year, 14-hour-week position.
Click here to email us for information about the Rutland program.
Click here to apply to read with a child at Rutland Intermediate School.