Everybody Wins! Vermont Board of Directors
  Todd Allen
Todd and his wife Peggy moved to Vermont's Upper Valley in 2012 to start a sheep farm – a 30 year dream of Peggy's that Todd has fully embraced.  Most of Todd's career has been focused on marketing, sales and business development, both as a practitioner and a consultant. Today he is a portfolio manager for Mascoma Wealth Management in Hanover, NH. Todd is an Everybody Wins! reading mentor at the White River School in Hartford. When he isn't wrestling sheep, Todd enjoys hiking, golf, tennis, skiing, and curling.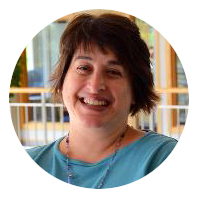 Sue Cook, PMP, SCPM
Sue has worked in technology for 29 years. Most recently, she was the Commercial Lighting Technology Program Manager for Efficiency Vermont. Previously, Sue worked as a Project and Program Manager in both the IT and Telecommunications industries at IBM and Vertek. Sue is a certified project management professional by both the Project Management Institute (PMI) and Stanford University. In addition to Everybody Wins! Vermont, Sue also served on the Board of Directors for PMI's Champlain Valley Chapter as the VP of Programs. In her free time, Sue likes to swim laps, walk her yellow lab, fish, kayak, snowshoe and read.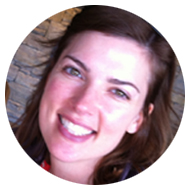 Sharon Crites
Sharon Crites spent 10 years as a business consultant and systems project manager for Aon Hewitt. When she moved to Vermont 12 years ago, she left her executive role in order to focus on raising her children. In the ensuing years, she's been involved in a diverse array of endeavors including consulting work, owning a small business, serving as a small business office manager, and starting a nonprofit organization. She has also volunteered extensively at Shelburne Community School, including five years as a Girl Scout Troop Leader and several years in the classroom with Hands on Nature. She is currently the COO of Punchpass, a local software firm. She has a B.S. in Industrial Engineering from Northwestern University. Sharon lives in Shelburne with her husband Ken (an Everybody Wins! reading mentor at Shelburne Community School) and her children Sam and Elena.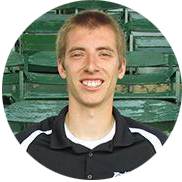 Joe Doud
Joe Doud is the general manager of the Vermont Lake Monsters, a minor league baseball team affiliated with the Oakland Athletics, and Vermont's only professional sports team. He has been working with the Lake Monsters since June 2010. Joe loves creating great memories for Lake Monsters fans, working with so many people in the community around baseball, and being able to do something new every day.  In 2013, Joe was named one of Vermont's Rising Stars by Vermont Business Magazine; he is also the Director of Membership for Burlington Young Professionals.  Joe graduated in 2009 from Colby-Sawyer College. He became an EW!VT reading mentor in 2013, and joined the Everybody Wins! Vermont board in 2014.  Joe lives in Colchester.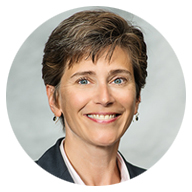 Beth Fastiggi
Beth Fastiggi is State President – Vermont for FairPoint Communications. She has worked for FairPoint and before that Verizon and its predecessor companies for more than 25 years. She has extensive technical and managerial experience in the telecommunications industry, including positions in outside plant engineering, real estate, external relations and communications. She has a Bachelor of Science in Mechanical Engineering and a Master of Business Administration from the University of Vermont. She also has a certificate in corporate community relations from Boston College. Beth was Board President of Everybody Wins! Vermont from 2006-2015 and has been a board member since 2002. She is currently a board member of the Lake Champlain Chamber of Commerce and AIV, and is a member of the Vermont Chamber of Commerce Government Affairs Committee. She is also an active volunteer with the Northeast Disabled Athletic Association. In her spare time, she teaches group fitness classes at the Edge. She lives with her husband, Patrick Standen, in Burlington, Vermont.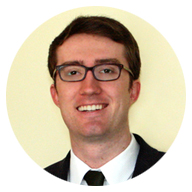 Judson Hescock
Judson is a native of Addison County, Vermont and is an attorney at the Middlebury law firm of Neuse, Duprey & Putnam, P.C. Judson got involved with Everybody Wins! Vermont when he began as a reading mentor at the Shoreham Elementary School in the fall of 2014. Currently, Judson's law practice at Neuse, Duprey & Putnam focuses on real estate transactions, land use/zoning, wills/trusts, probate, and business law. Judson lives in Middlebury and is active in the Addison County community. In his free time, Judson enjoys hiking, cross country running on back roads in Vermont, ice hockey, and spending time with his family.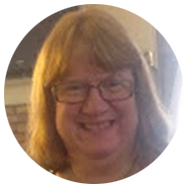 Laura King
Laura King is the Literacy Instructional Leader in Rutland Northeast Supervisory Union and an adjunct instructor for Johnson State College. In addition to completing a Masters in Education from Lesley University, she is a National Writing Project alumnus and became one of Vermont's 138 Nationally Certified teachers in 2004. When not working directly with children, college students, or teachers, Laura designs and performs puppetry programs throughout the region. Laura and her family reside in Brandon, Vermont.
  Paul Rosenberg
Paul Rosenberg is a retired health care attorney.    During his legal career, he served as general counsel and in management positions at the University of Cincinnati Medical Center, the University of Rochester Medical Center, the Johns Hopkins Health System, Duke University Health System, Shands HealthCare (University of Florida) and ValueOptions, Inc.  He earned an A.B. from Brown University and a J.D. from the University of Cincinnati College of Law. He has served on the boards of community service organizations including Integrated Mental Health (Rochester, NY), Lincoln Community Health Center (Durham, NC), Big Brothers /Big Sisters of North Central Florida, and AIDS Services of North Florida.  Paul is an Everybody Wins! reading mentor at the Shelburne Community School. Paul enjoys reading, hiking, jazz and dogs.  He and his wife Megs, a retired nurse and Vermont native, live in Shelburne.  They have two daughters, Eliza of Richmond , KY and Nell of New York City.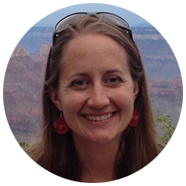 Laura Schutz
Laura Schutz has lived in Vermont and worked at IBM/GlobalFoundries for the past 14 years. In 2001, she graduated from Princeton University with a major in chemical engineering. She lives in Burlington and the 2016-17 school year will be her eighth as a reading mentor at J.J. Flynn School in Burlington, and fourth as a board member for Everybody Wins! Vermont. Laura also volunteers as a ski instructor with Vermont Adaptive, teaches strength training classes at The Edge, and likes to run.  An avid reader, Laura particularly likes Lovely Bones, To Kill a Mockingbird, Anne of Green Gables, Americanah, and The Time Traveler's Wife.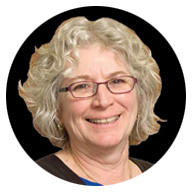 Beth Vessichio
Beth Vessichio is a Commercial Loan Officer with Mascoma Savings Bank who has lived in the Upper Valley since 2005. Beth is an Everybody Wins! Vermont reading mentor at the White River Elementary School in Hartford. Beth also teaches the Junior Achievement kindergarten program at Hartland Elementary School in Hartland. Beth lives in Cornish, NH with her husband, Robert. She is the mother of Sara, a Family Division Court Clerk; Joshua, an undergrad at UC Boulder, studying American Sign Language and  physical fitness; Breana, a law student at UConn; Jake, Specialist 2nd Class, US Army; and Brenden, a senior at Wilbraham Munson Academy.