Everybody Wins! in Your Community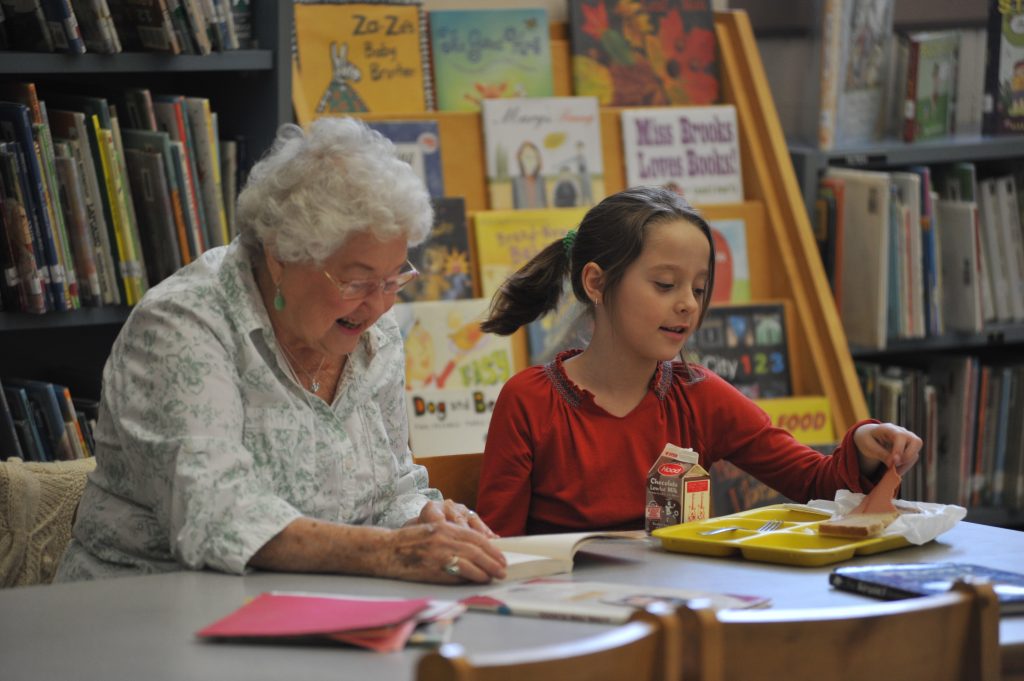 Are you interested in starting an Everybody Wins! site in your community? We'd love to talk with you. Please get in touch with Beth Wallace, our executive director, at                          beth@everybodywinsvermont.org or 802-229-2665.
Everybody Wins! Vermont will not open new sites in the 2017-18 school year.  We are reading on more days at Thatcher Brook Primary School in Waterbury (now reading on Tuesday, Wednesday, and Thursday), and at Edmunds Elementary School (reading on Tuesday, Wednesday, and Thursday) and J.J. Flynn Elementary School in Burlington (currently reading on Monday and starting to read on Wednesday in January).
In the fall of 2017, Everybody Wins! is planning and budgeting for several new and reopened sites in the fall of 2018. In January 2018, we will begin considering new sites for the fall of 2019.