Emily Austin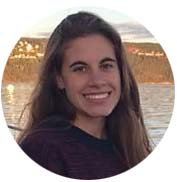 Emily grew up in South Burlington, Vermont with her parents and two younger siblings. She has a bachelor's degree in Mechanical Engineering from UVM (2016) and an MBA in Supply Chain Management from Champlain College (2020). Emily has worked at GLOBALFOUNDRIES since 2016, first as a Process Engineer, and currently as a Business Analyst. Emily has been an Everybody Wins! mentor at Edmunds Elementary in Burlington since 2017. Since then, she has been paired with two fun and creative mentees. Between books, Emily enjoys building relationships with her mentees through games and creative drawings. In her spare time, Emily enjoys cooking, running, rock climbing, hiking, sewing/quilting, reading, and learning.
Jeff Austin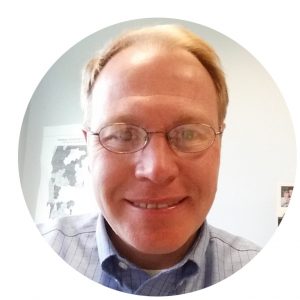 Jeffrey Austin started working in the telecom industry in 1994 after graduating from Champlain College.  He has extensive technical and leadership experience in the telecommunications industry including positions as Network Planning and Engineering Manager, Senior Technical Sales Engineer, Outside Plant Engineer, Senior Technical Specialist and ensuring a high level of customer excellence in several customer service positions. Jeff's career has been supported by his wonderful wife of 23 years and their 3 amazing children. Jeff was an Everybody Wins! reading mentor at Edmunds Elementary School in Burlington, where his daughter Emily is currently mentoring. Jeff and his family spend time together playing sports, hiking, fishing, biking, skiing, attending concerts, and at family and community events.
Susan Colgan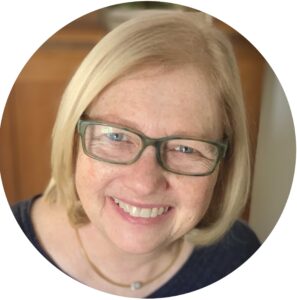 Susan retired to the Mad River Valley in 2018, with her husband Peter, after a 40-year career as a Literary Coach. An alumna of Mount Holyoke College, she earned a Master of Education in Literacy degree from Wheelock College and spent her professional career with the City of Newton, Massachusetts Public Schools. She has been an Everybody Wins mentor at Waitsfield Elementary School since 2018 and is directing the establishment of the Mad River Valley Mentoring Program. She has two sons, is a voracious reader, and loves to cook, quilt, snowshoe and hike with her dogs.
Allyn Girard
Allyn Girard (Lynn) owns Golden Cross Ambulance, with her husband Dale. She grew up in Windsor VT and attended Windsor schools. After high school Lynn began taking courses at Lebanon College and working simultaneously. Soon thereafter she began working for the Hitchcock Clinic as a medical secretary and then Dartmouth Medical School as Executive Assistant to the Dean. In 2007 she earned her EMT certification and uses it almost daily. Lynn completed her Bachelor of Science Degree at Granite State College, graduating with honors in 2011, and is a founding member of the Claremont-Sugar River Rotary Club in Claremont NH. Lynn is an avid outdoors enthusiast who enjoys fishing, hunting, horseback riding, and physical fitness, while priding herself on the care of her horses and rottweilers. She and her husband also enjoy flying in their small airplane.
Brian LaPlante
Brian was born and raised in Williamstown, Massachusetts, but has lived in Vermont for the last 12 years. Brian served 4 years in the Army in the early 2000's, and spent most of his time working in Hawaii. While serving, he tutored local students in math and science.  Since then, he has studied and student taught history at Siena College, and later studied business and accounting at Castleton. He started working at Casella in 2014 doing billing, and later became a financial analyst and eventually controller for hauling operations in Middlebury, Manchester, and Rutland in 2017. Brian is married and has three children. The oldest is 8 and the youngest about 17 months. Brian joined Everybody Wins! as a mentor in 2016 and have been with the program ever since. He wanted to be involved in this program because he believes that developing strong reading skills is one of the best ways to achieve success in life. Brian joined the board in November of 2020.
Michelle Ollie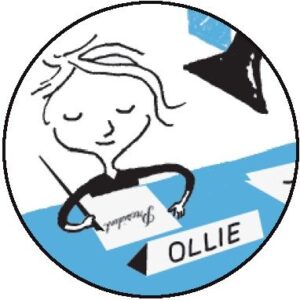 Michelle Ollie is co-founder and president of The Center for Cartoon Studies (CCS). She teaches design and was previously a director and faculty at Minneapolis College of Art and Design, and faculty for New York Institute of Technology's online graduate business program. Michelle has also worked as a development manager in the printing industry and she received her MBA from the University of St. Thomas. She serves on several nonprofit boards including the Vermont Higher Education Council.
Stacey Trudo
Stacey is currently living in Vermont with her husband. Their only son Christopher is now married and raising his own child, Easton, a grandson who is the light of Stacey's life. In her career, Stacey worked for AT&T Mobility for 16+ years in several different management capacities, including Burlington Telecom for 8+ years as part of the Senior Management team. She assisted in leading the company to its successful sale to Schurz's Communications. In August of 2020, she pursued a passion for real estate and became a licensed Real Estate Agent. She is currently working under Dusty Trail Realty. In March of this year, she was presented with an incredible career opportunity with Consolidated Communications as the Regional Market Manager for VT, where she is responsible for the residential and small business markets for the Fidium fiber brand. Stacey is actively involved in her local Elk's Lodge in St. Albans, where she held several positions as Inner Guard, Chaplin, and Leading Knight for 8 years. She is currently in her 3rd year of a 5-year Board of Director position. She's also the lodge's Social Media Coordinator, Scholarship Chairperson, Grant Writer and Coordinator, as well as the Veteran's Chairperson. For the 2020-2021 year, she was also the State Chaplin for the Northern District.
Elizabeth Vessichio
Beth is a Commercial/Municipal Loan Officer with Mascoma Bank, having been with them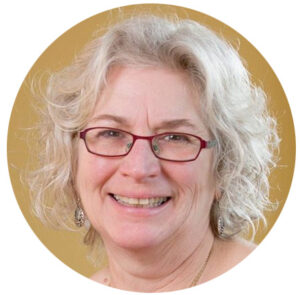 since 2005. She's been in banking since 1981 holding various positions, but also has had the opportunity to work in law offices and become a paralegal. Beth is a longtime fan of reading and originally desired to become an English teacher. She has been mentoring with Everybody Wins! Vermont for about 10 years. She's also served on the board of Everybody Wins! Vermont in years passed and rejoined the board in 2022 after a hiatus. She served on the Finance Committee for many years. Beth lives with her husband and their two German Shepherd's: Lady and The Tramp. Besides reading, she enjoys walking, cooking, gardening, traveling, and spending time with her three children, children-in-laws, and eight grandchildren.