Todd Allen
Todd and his wife Peggy moved to Vermont's Upper Valley in 2012 to start a sheep farm—a 30 year dream of Peggy's that Todd has fully embraced.  Most of Todd's career has been focused on marketing, sales, and business development, both as a practitioner and a consultant. Today he is a portfolio manager for Mascoma Wealth Management in Norwich, Vermont. Todd is an Everybody Wins! reading mentor at the White River School in Hartford. When he isn't wrestling sheep, Todd enjoys hiking, golf, tennis, skiing, and curling.
Jeff Austin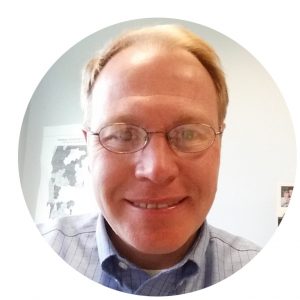 Jeffrey Austin started working in the telecom industry in 1994 after graduating from Champlain College.  He has extensive technical and leadership experience in the telecommunications industry including positions as Network Planning and Engineering Manager, Senior Technical Sales Engineer, Outside Plant Engineer, Senior Technical Specialist and ensuring a high level of customer excellence in several customer service positions. Jeff's career has been supported by his wonderful wife of 23 years and their 3 amazing children. Jeff was an Everybody Wins! reading mentor at Edmunds Elementary School in Burlington, where his daughter Emily is currently mentoring. Jeff and his family spend time together playing sports, hiking, fishing, biking, skiing, attending concerts, and at family and community events.
Barbara Farnsworth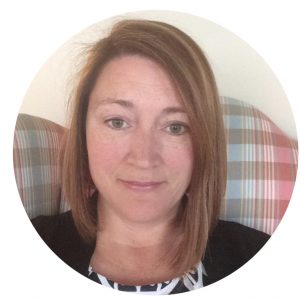 Barbara lives in Hartford with her husband Scott and three children. All three of Barbara's children enjoyed an Everybody Wins! reading mentor during their years at White River Elementary School. Barbara's background includes more than 20 years in marketing, business development, fundraising, and nonprofit leadership. Barbara enjoys volunteering with her children's sports teams and for the Vermont Judiciary as a Guardian ad Litem; she also serves on the boards of the Hartford Community Coalition and Good Neighbor Health Clinic.
Buff Lindau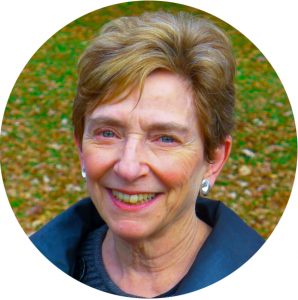 Buff Lindau retired from Saint Michael's College in 2014 where she was Director of Marketing and Communications for 35 years, and served on the President's Cabinet. She also taught in the St. Michael's English department for two years and taught public relations in the St. Michael's master's program for two years. She served on the board of the Lake Champlain Chamber Music Festival for six years. She earned a bachelor's, master's, and doctorate in English literature, and has been writing poetry daily for the last decade. She and her husband Huck Gutman have two sons who went through the public school system in Burlington. Buff is an Everybody Wins! reading mentor at Edmunds Elementary School in Burlington.
Sandy Owens
Sandy Owens is retired from a long career in the communications industry, working most of her career at FairPoint Communications and before that Verizon and its predecessor companies for more than 38 years.  Prior to that she worked in banking for 5 years.  She has extensive technical and managerial experience in the telecommunications industry, including engineering, construction, installation, and regulatory matters.  Throughout her career, she was awarded several achievement awards.  She has a Bachelor's Degree in Mathematics from Lyndon State College.  A native Vermonter, Sandy enjoys music, quilting, cooking, but more importantly, time spent with family.  She and her husband Greg, also a native Vermonter, live in Westmore, Vermont.
Chree Perkins
Chree Perkins taught early elementary school for more than 40 years in many places both within and outside of the US, following her husband Doug during his US Coast Guard career. She holds a BA from Smith College and an M.Ed. from George Mason University. Her last 25 years of teaching were in Alexandria, Virginia. Chree retired from teaching in 2016. She and Doug then moved to a house designed and built (with contractor help) by Doug, who is a native Vermonter, on Fern Lake in Leicester.  They have two grown sons and a beautiful daughter-in-law and grandson. Chree is an Everybody Wins! reading mentor at The Neshobe School in Brandon. She enjoys reading, playing the piano, playing mah jongg, and kayaking/canoeing on Fern Lake.
Paul Rosenberg
Paul Rosenberg is a retired health care attorney.    During his legal career, he served as general counsel and in management positions at the University of Cincinnati Medical Center, the University of Rochester Medical Center, the Johns Hopkins Health System, Duke University Health System, Shands HealthCare (University of Florida) and ValueOptions, Inc.  He earned an A.B. from Brown University and a J.D. from the University of Cincinnati College of Law. He has served on the boards of community service organizations including Integrated Mental Health (Rochester, NY), Lincoln Community Health Center (Durham, NC), Big Brothers /Big Sisters of North Central Florida, and AIDS Services of North Florida.  Paul is an Everybody Wins! reading mentor at the Shelburne Community School. Paul enjoys reading, hiking, jazz and dogs.  He and his wife Megs, a retired nurse and Vermont native, live in Shelburne.  They have two daughters, Eliza of Richmond , KY and Nell of New York City.
Jillian Seus
Jillian lives in Rutland and has worked at Rutland Regional Medical Center for 15 years, currently as an outpatient clinic practice supervisor.  While she is not a Vermont native, she has proudly called the Green Mountain state home since 2002.  She has been an Everybody Wins! reading mentor for more than 10 years at Rutland Intermediate School.  Jillian is also on the board of the Rutland Italian American Club where she enjoys playing competitive bocce, helping to raise money for Rutland area organizations, and eating great food!  She enjoys all of the things that Vermont has to offer but her favorites are skiing, hiking, kayaking, and the Rutland Farmers Market.