Come work for Everybody Wins! Vermont, and help children LOVE to read so they have a better chance at a good life when they grow up.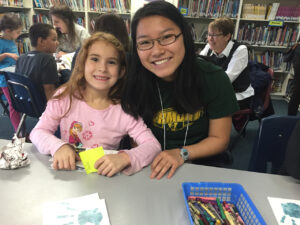 In July 2021, Everybody Wins! is seeking a program manager. This is one of two half-time positions, and the person in this position supports program sites east of the Green Mountains. The position is based in our Montpelier office and requires some travel to program sites. The starting hourly wage range is $17 to $22 per hour depending on qualifications.
Program Manager job description: Everybody Wins prog mgr job descr 2021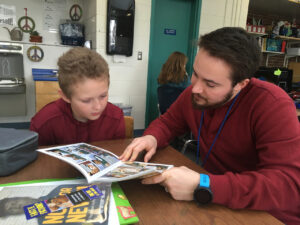 Everybody Wins! is also seeking site coordinators to manage our reading mentoring program in schools in the following communities:
Barre City
Barton
Burlington: J.J. Flynn School
Northfield
Orange County: Chelsea, Tunbridge, Westshire schools
Rutland: Rutland Intermediate School
Shelburne
Waitsfield
Duxbury/Waterbury: Thatcher Brook Primary School
These are all part time positions, typically 10-14 hours/week during the school year depending on the school. They follow the school schedule and have minimal hours during the summer to manage mentor recruitment and our mentor  pen pal program. The hourly wage starts at $15/hour.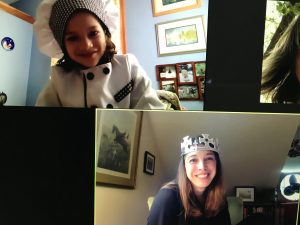 In 2020-21 our mentoring program was entirely remote, using Zoom. In 2021-22 we anticipate that coordinators may be in schools with children but it's unclear at this point whether mentoring will take place in-person or remotely. We expect the model to vary from community to community.
Everybody Wins! does not require staff to be vaccinated against COVID-19 or to reveal their vaccination status, but staff must meet the requirements of any school they work in.
Site Coordinator job description: Everybody Wins coord job descr 2021
To express interest, send a letter of interest and a resume or job history to Beth Wallace, Executive Director: info@everybodywinsvermont.org.
Everybody Wins! Vermont is an equal opportunity employer and does not discriminate on the basis of race, sex, gender, sexual identity, color, national origin, religion, disability, class, or age in hiring, programs, or activities.