Everybody Wins! Floods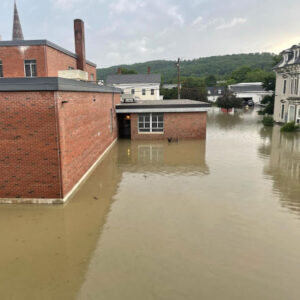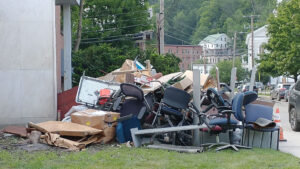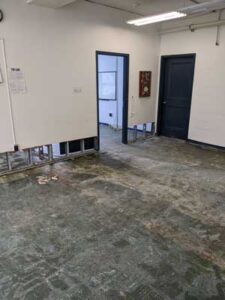 Like all of downtown Montpelier, Everybody Wins! flooded on July 10-11, 2023. The last photo shows the current state of our workspace. Wet drywall has been cut away; the floor is still covered in flood debris; carpet, cubicles, and much of our furniture, equipment, and supplies were damaged and discarded. We did manage to save about 2/3 of our books!
This is the nerve center of Everybody Wins!, the place that makes the magic happen all across the state for children. We will keep going, but right now, we could really use your help. Will you help Everybody Wins! rebuild from the flood?
Three ways to help Everybody Wins!:
Donate to our flood recovery fund.
Visit our 2023 Race to the Top and click the orange button to help us fundraise (you don't have to be in Stowe on August 27, or even in Vermont!)
Help us spread the word via social media.
Together, we will keep kids reading—no matter what!
We can't say it enough: THANK YOU, thank you, thank you!
Everybody Wins! Vermont: Reading together for success that lasts a lifetime
Do you have one hour a week to make a difference for a child? Come to your local school to read one-on-one with the same child every week. Make a friend, read a (lot of) book(s), brighten your week!
---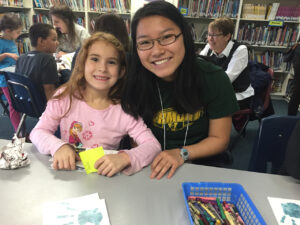 In Everybody Wins! sites around Vermont, adult volunteer mentors are carefully matched with students at their local elementary schools to read together, have conversations, and make enduring connections weekly over lunch. Our Power Lunch program sets children up to love reading and succeed in life. It supports local schools and communities by connecting community members to their schools. Mentors tell us that reading day is their favorite day of the week!
---
Our Commitment to Diversity, Equity & Inclusion
Everybody Wins! Vermont is committed to fostering an environment of diversity and inclusion for all. We embrace differences among people, celebrate our common humanity, and commit to equity in our practices and programs. We believe that varied perspectives, identities, experiences, and opinions are central assets in our vision of every child in Vermont being able to grow and thrive, through the transformative power of supportive relationships for young people.
---
Do you have an hour a week to invest in the life of a Vermont child?
Click here to read more about mentoring with Everybody Wins! Vermont.
Click here to fill out an application.