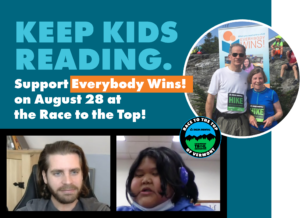 ---
Our Commitment to Diversity, Equity & Inclusion
Everybody Wins! Vermont is committed to fostering an environment of diversity and inclusion for all. We embrace differences among people, celebrate our common humanity, and commit to equity in our practices and programs. We believe that varied perspectives, identities, experiences, and opinions are central assets in our vision of every child in Vermont being able to grow and thrive, through the transformative power of supportive relationships for young people.
---
Everybody Wins! Vermont: Reading together for success that lasts a lifetime
Everybody Wins! Vermont is a literacy mentoring program. This year, 1,200 children and mentors will read together for an hour each week at lunch in 21 schools. Now that is truly a power lunch!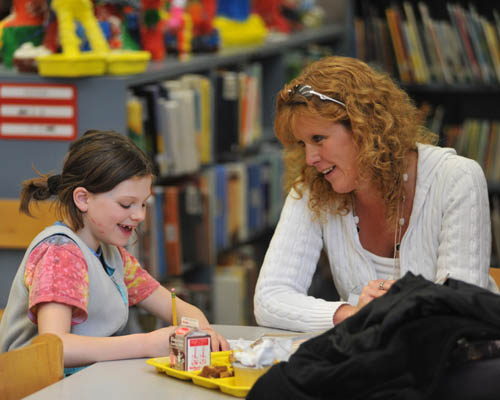 In Everybody Wins! sites around Vermont, adult volunteer mentors are carefully matched with students at their local elementary schools to read together, have conversations, and make enduring connections weekly over lunch. Our Power Lunch program sets children up to love reading and succeed in life. It supports local schools and communities by connecting community members to their schools. Mentors tell us that reading day is their favorite day of the week!
Do you have an hour a week to invest in the life of a Vermont child?
Click here to read more about mentoring with Everybody Wins! Vermont.
Click here to fill out an application.