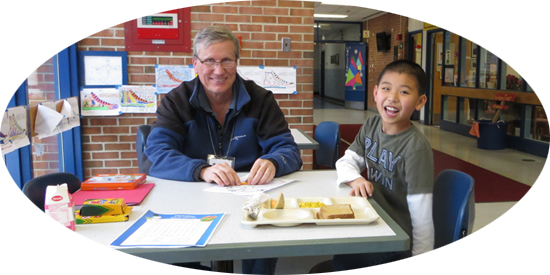 Everybody Wins! Shelburne mentors read with children in grades 1–3 at The Shelburne Community School. In 21-22, mentors at the Shelburne Community School read with their mentees in-person at the school. Remote mentoring is an option. Reading takes place over the lunch and recess break.
Proof of vaccination is required for in-person mentoring.
Everybody Wins! Shelburne reading days are Tuesdays from 10:20am-11:20am for 1st grade and 11:25am-12:25pm for 3rd grade and Wednesdays from 10:50am-11:50am for 2nd grade.
The Shelburne Community School coordinator is Caitlin Downey.
Click here to email Caitlin.
Click here to apply to be a mentor and read with a child at The Shelburne Community School.