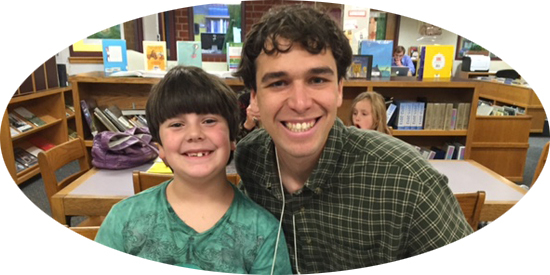 Everybody Wins! mentors read with children in grades 1–6 at Waitsfield School.
Everybody Wins! Waitsfield reading days are Tuesday & Thursday. In 21-22, mentoring at Waitsfield Elementary School is in person with a remote option.
The Waitsfield School site coordinator is Marci Lutsky.  
Click here to email Marci.
Click here to apply to read with a child at Waitsfield School.