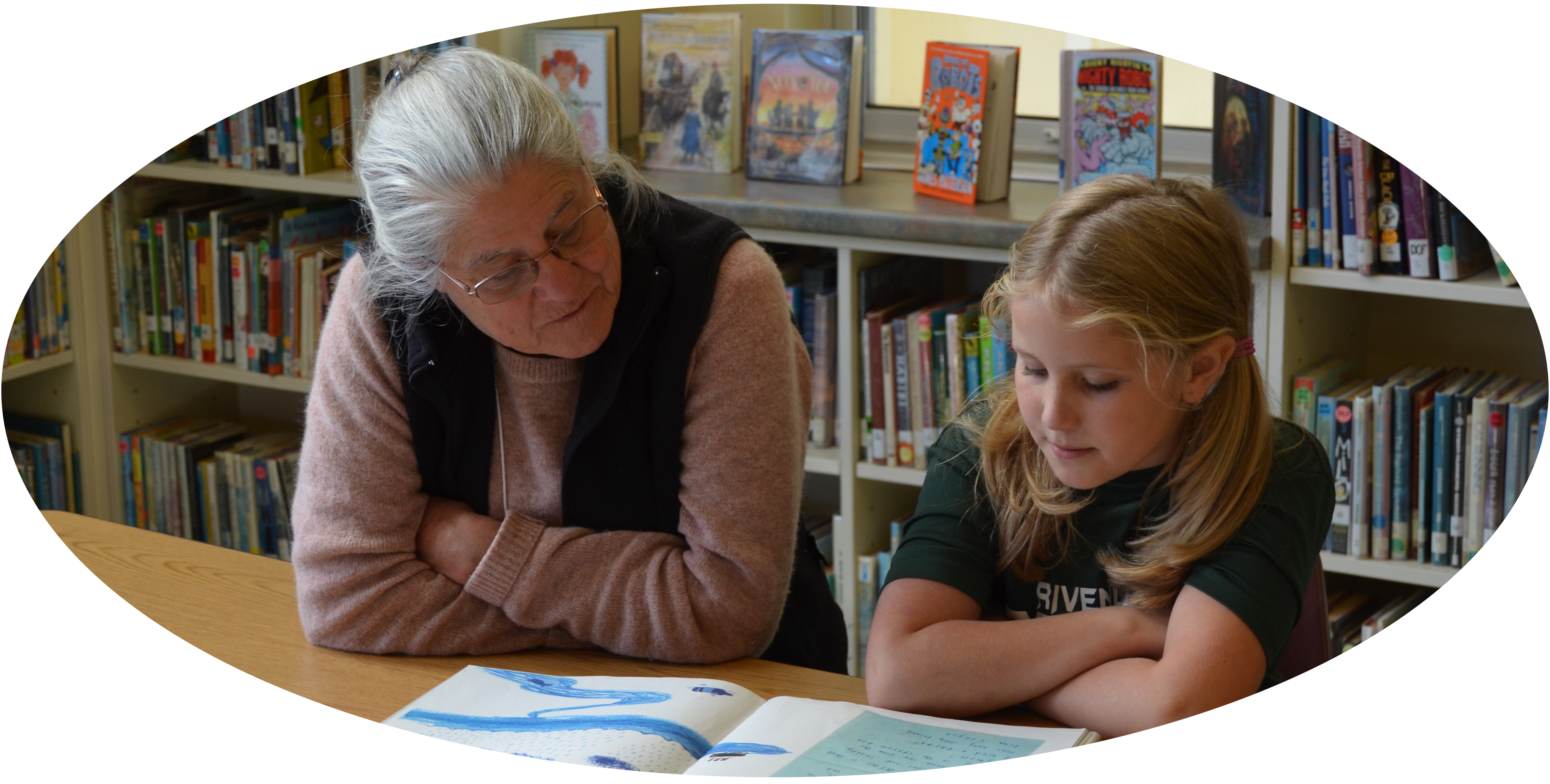 Everybody Wins! mentors read with 3rd and 4th graders at Westshire Elementary School on Tuesdays from 12 to 1.
The Westshire site coordinator is Joyce Russell, school librarian (L), supported by Courtney Brockett (R).

Click here to email the Westshire program.

Click here to apply to read with a child at Westshire School.