From the inside out, Kayla Zsido knows the difference that Everybody Wins! Vermont makes in the lives of children. When she was eight years old, she became an Everybody Wins! mentee at Rutland Intermediate School (RIS). From the moment she met her mentor, Sue Ahearn, Kayla's confidence blossomed. "I always looked forward to that day," she reflects. "It was just really fun!" She was struggling with reading, but the one-on-one attention she received from Sue gave her skills that she carries with her to this day. Now, she loves to read—and she's passing that love of books on to another child.
Over a decade later, Kayla is a nursing student at Castleton State College—and she has returned to RIS as an Everybody Wins! mentor. She's eager to pass down the benefits of mentoring to a new generation of young readers. "It was really fun being a mentee, and it's even better being a mentor." Not only are mentees exposed to the joy of books, but mentors get to suspend their busy lives for an hour every week and "spend time laughing." Kayla says that reading with a mentor "helps kids develop the skills they need to succeed in life."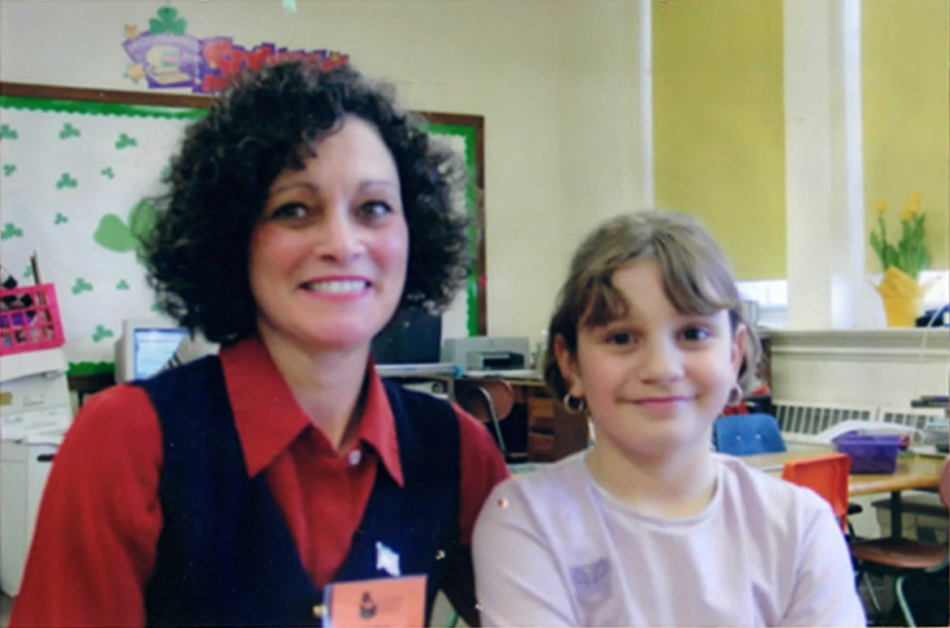 Mentoring runs in Kayla's family. Her grandmother, Sue Brown, has been an EW!VT mentor for twelve years. She was a mentor at RIS when Kayla was still a mentee, and she encouraged Kayla to return to Everybody Wins! this year. "I just enjoy the program so much. I said to [Kayla], why don't you come back and read, too?" Like Kayla, her grandmother has seen the long-term returns of Everybody Wins! first-hand. "It's fun to watch the kids grow and enjoy [themselves]. It makes such a difference in a kid's life to have someone come and read to them." Kayla adds that Everybody Wins! "connects communities with schools. It helps kids see that the community cares about them."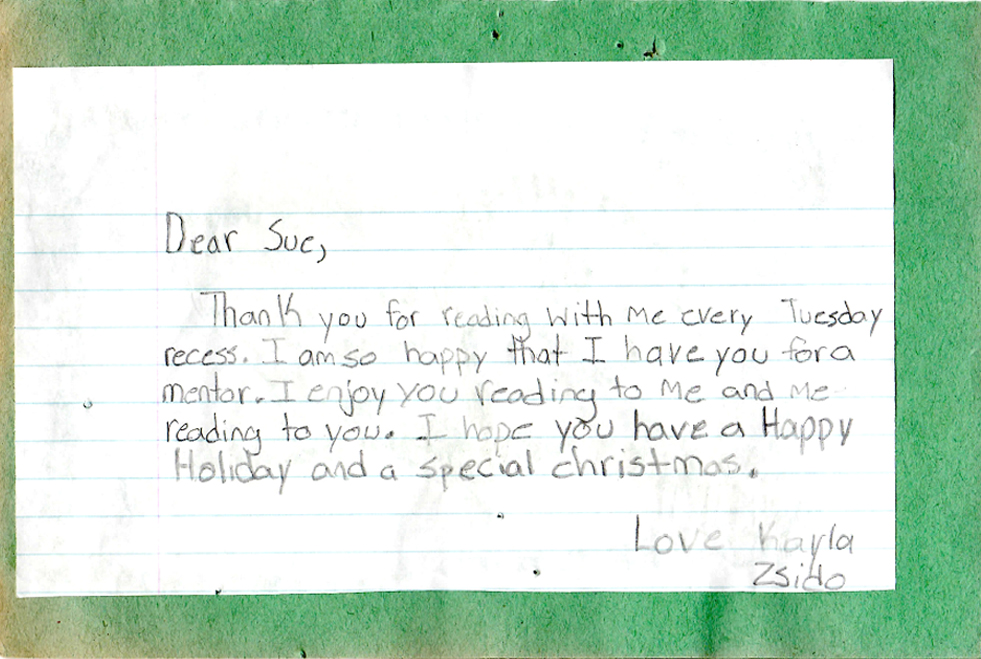 When asked how being a mentor has been meaningful to her, Sue responded, "It's meant I've made a difference in the lives of children. Reading is such an important part of living. It opens up a whole new world." For Kayla's first Everybody Wins! mentee, Kyra, that world is just beginning.