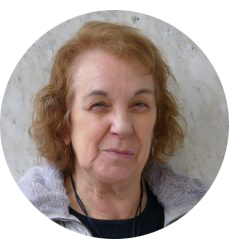 On August 28, Everybody Wins! and the town of Waterbury lost a dear friend and a staunch advocate for children and literacy when Freya Chaffee died after a year-long struggle with pancreatic cancer.
Freya was the cheerful, knowledgeable coordinator of Everybody Wins! at Thatcher Brook Primary School in Waterbury from 2016 to 2019. Everybody Wins! was tremendously lucky to have the advantage of Freya's passion, experience, and skill. Under her guidance, the program in Waterbury expanded by a third, with more than 50 mentors reading each week with children at Thatcher Brook. Freya used her years of connections in Waterbury to bring mentors into the program and match them with children they were happy to see each week. Children adored her. The rest of us at Everybody Wins! looked on with awe as she built the program with confidence and warmth.
One of my favorite memories of Freya is at a fundraiser organized by two Everybody Wins! graduates, Jillian Rundle and Addey Lilley, at Bridgeside Books in Waterbury last spring. The store was packed with middle schoolers and their friends and families, and Everybody Wins! mentors and mentees. A band of 3 middle schoolers was playing. The atmosphere was festive with talk, laughter, book-buying, and music. And in the middle of it all was Freya, talking with everyone who came through the door, making connections—a joyful spark for the whole event.
We all hoped and expected to have many more years of working with Freya as a colleague and friend. We miss her deeply.
You can read more about Freya's life at the obituary published by her family here.