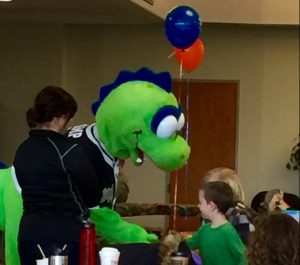 The Vermont Lake Monsters' Champ loves to read, and we love to watch the Lake Monsters play at Centennial Field!
We're going to the Vermont Lake Monsters on Sunday July 1, and we hope you'll come too! Game time is 5:05 pm, and gates open at 4 pm. Look for our display near the gates and come say hi!
Click here to buy tickets through our special link, and $3 of each ticket price will benefit Everybody Wins! Vermont. Play ball!